We began to persistently inventory GHG emissions in 2019, produce the "GHG Inventory Report" every year, and obtained the GHG verification statement. In accordance with ISO 14064-1, we inventoried and reported GHG emissions based on the verification standards of the protocol. The verification data was reasonably measured and calculated, and the verification results found no nonconformities with the substantial limits, and the verification data met the reasonable level of assurance.
Statistics on GHG emissions in the last three years
In response to the SBTi 1.5°C scenario, we draw up countermeasures (base year 2021) to achieve linear reduction of GHG emissions by 4.2% each year and to achieve carbon neutrality by 2050.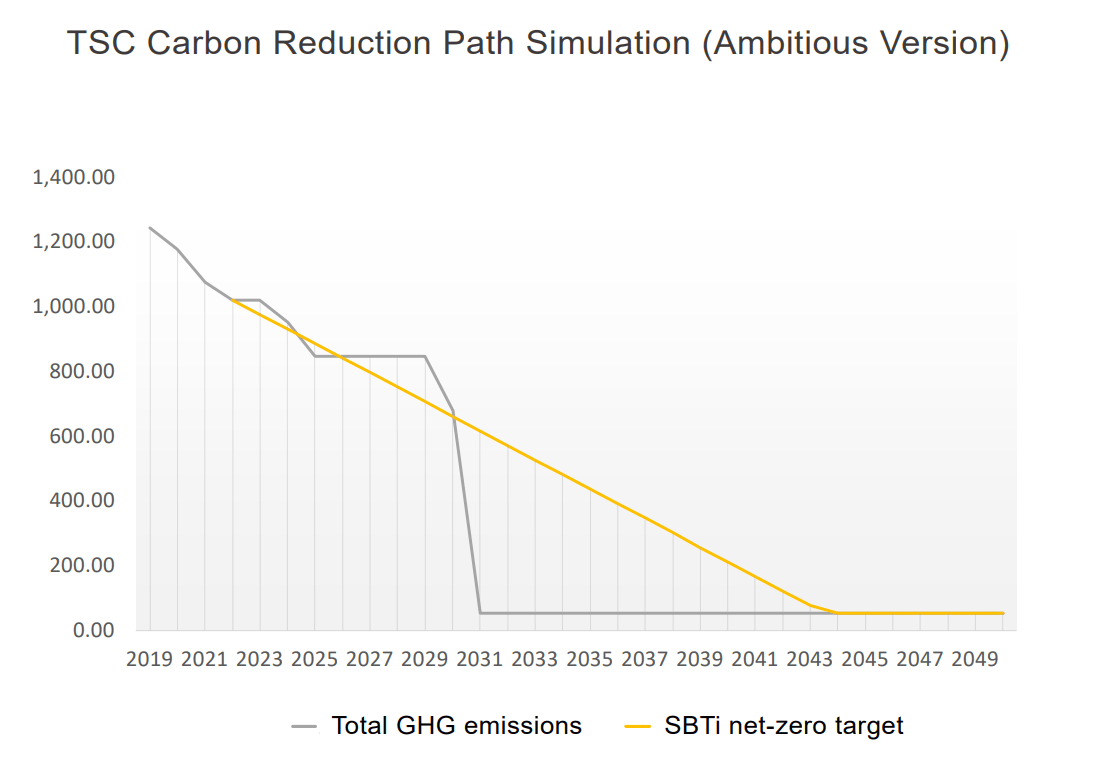 Short-, medium-, and long-term mitigation and adaptation plans
In 2022, we began to set the annual GHG reduction at 4.2% based on the Science-Based Targets initiative (SBTi) as the pathway to achieve net-zero emissions in the future. Carbon reduction targets (based year 2021):
Target 1: Reduce Scope 1 and 2 emissions by 95% (base year 2021) by 2030 and achieve carbon neutrality by 2050.
Target 2: Reduced emissions from "Upstream Transportation and Distribution" of Scope 3 by 63% over 2021 until 2035.