Resource input and output
In 2022, we used the systematic analysis provided by the London Benchmarking Group (LBG) guidelines to evaluate and quantify the 'social input and output benefits'. Our goal is to enhance the efficiency of resource allocation for future social participation, and to foster the continuous development of project planning.
TSC use the systematic analysis, assessment, and quantification of the LBG Model introduced by the London Benchmarking Group (LBG), hoping to enhance the efficiency of resource allocation and plan the sustainable development of social engagement in the future. We practice social engagement in terms of the following four pillars: industry-academia collaboration, social welfare and contribution, community building, and sports promotion. Based on the three motivations of charity donation, community investment, and commercial initiatives for promoting social engagement and contribution under the LBG Model, we initiate and assess social engagement and contribution.
Resources invested and Manpower allocation
Allocation Amounts and Ratios of Four Key Pillars of Social Engagement
Four Major Pillars of Social Engagement: Resource Allocation Amounts and Ratios
Industry–academia collaboration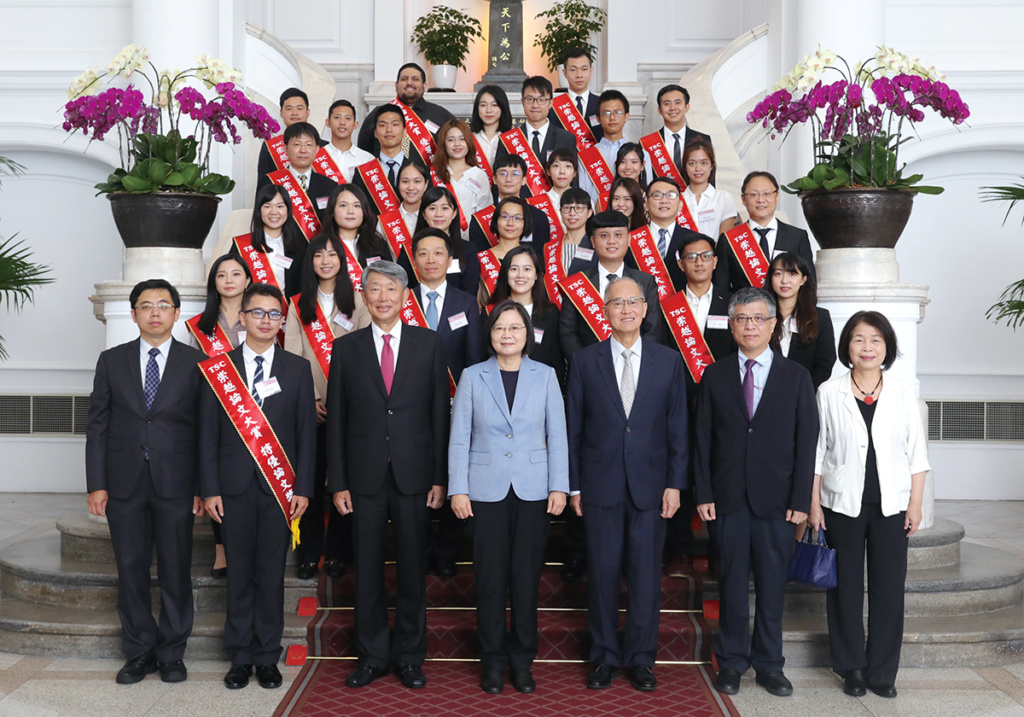 To ensure the principles of rigor, professionalism, fairness, and impartiality, theses and dissertations of the TSC Thesis Award are reviewed by means of double-blind review and avoidance of conflicts of interest. With three reviews at three levels—preliminary, semi-final, and final reviews—the TSC Thesis Award has become the most authoritative and best-known thesis and dissertation competition in Taiwan, being praised as the "Oscars of Management"
In light of Taiwan's industry structure transitioning from a 'processing economy' to a 'service economy', there is a pressing need to cultivate innovative marketing planning talents. This can effectively enhance corporate marketing capabilities, and in turn, strengthen enterprise competitiveness. Therefore, we are organizing the 'TSC Marketing Symposium'.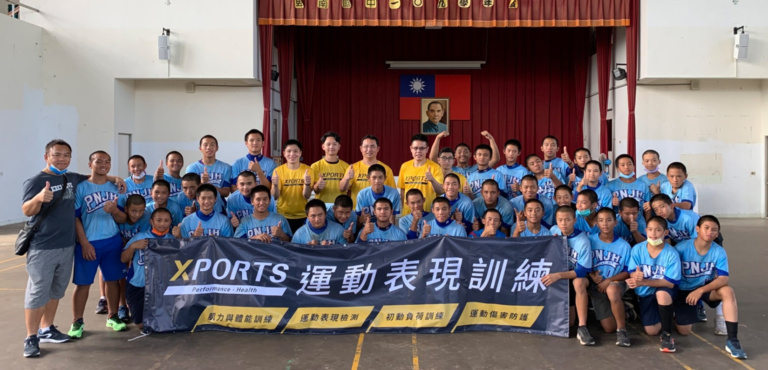 We sponsored and implemented two strength and conditioning training camps for the baseball team of Taitung County Beinan Junior High School in October 2021 and January 2022.
Sponsoring school sports teams with professional training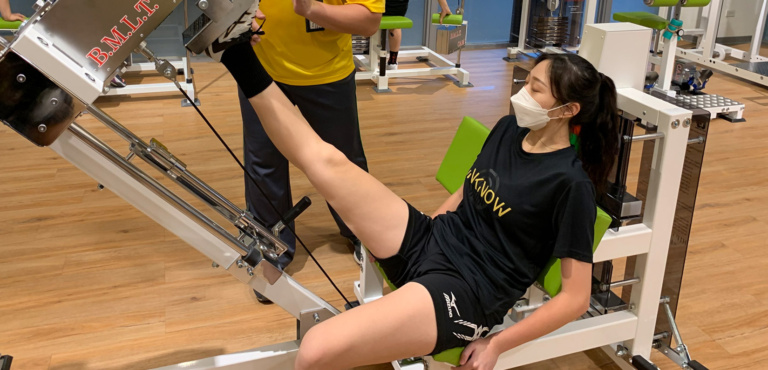 We sponsored the men's volleyball, women's volleyball, and archery school teams of National Taipei University with the range of motion exercise, offered them professional sports training, and built perfect training venues, environments, measures, and teams for the sports circle to become an important support for athletes.
Sponsoring sports events to encourage sports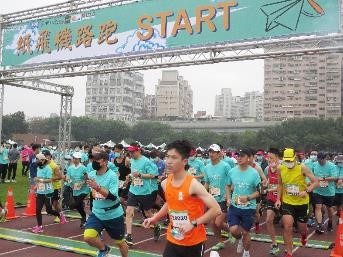 To support the Run to Fly, a traditional classic marathon event of National Taipei University, and encourage sports, we sponsored the Run to Fly organized in March 2022. All 2,500 participants could redeem one free ticket for the Fitness Center or Swimming Pool and Inbody Test at the Taipei University Sports Center with their bibs.
Building multifunctional facilities for young and elderly people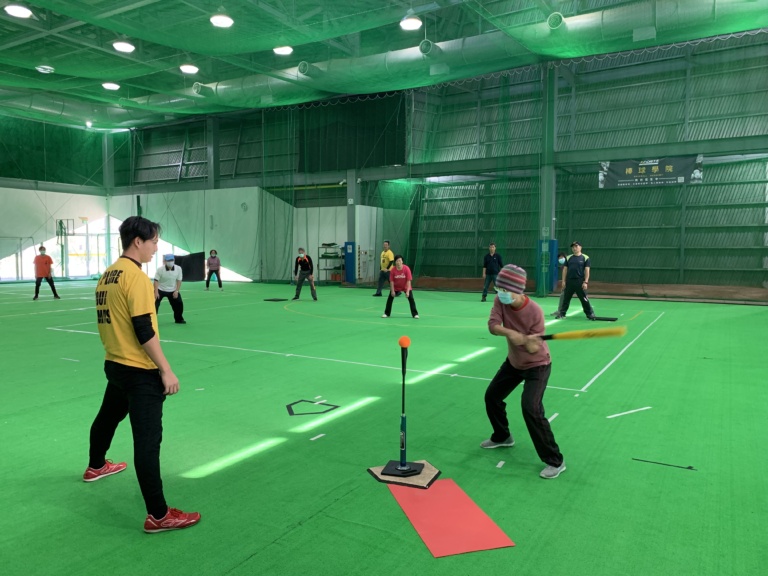 Create a community to create a shared sports field
The XPORTS brand created by XPORTS Sports Co., Ltd., a TOPCO subsidiary, currently manages and operates the following sports facilities on commission: Taipei Xinyi Sports Center, Yongchun Gym, the swimming pool of Rongxing Garden Park, Taipei University Sports Center-Sanxia Campus, and the Bade Social Housing 3 Sports Center in Taoyuan. The subsidiary aims to promote sports to communities and all-out health and LOHAS. The statistics on demographic changes in Sanxia and Yingge districts show that the local ageing population has been increasing, intensifying concerns to delay disability and dementia. Apart from providing services for elderly people in Sanxia, Yingge, and Shulin districts under the "(Senior) Sports University City" project organized in collaboration with the New Taipei City Department of Health for two consecutive years, we also organize various health, sports, and spiritual talks by integrating government and enterprise resources to build senior-friendly sports spaces. In 2022, over 809 persons used these facilities.
Repaying society through charitable
Donate magazines to remote villages
In 2022, we supported the Future Kids Charity Program
The Future Kids Charity Program of Global Views Monthly by donating magazines to children and youth
Charity Art Exhibition
To support the art competition organized by Yilan Children's Dreamworks, Anyo Museum, a TOPCP subsidiary, organized a call for works based on the tourism factory on Children's Day in April 2022 to promote family travel and promote parent-child relationships. Apart from selecting excellent works, Anyo Museum also selected the tourism factory ambassador to present the awards to invigorate local tourism activities. (About 176 persons joined the event)
Support for medical and nursing personnel from TOPCO.
Participation in the Changhua "Stop Burning Rice Straws for Clean Air and Better Field Action": In recent years the government has been actively promoting replacing the of burning rice straws with rice straw degrading microorganisms. To help famers understand the use and benefits of using rice straw degrading microorganisms, we support the rice straw degrading microorganism donation by local businesses and urge farmers to use them so as to protect Earth together by reducing carbon emissions. In this project we sponsored and adopted 20 hectares of rice field to reduce 180 tCO2e of emissions.
Support for medical and nursing personnel from TOPCO.
Additionally, Anyo Museum tourism plant located in Yilan also supplied 100 packs of silver perch essence each day to Poh-Ai Hospital, Yilan Branch of NYCU Hospital, and Saint Mary's Hospital in Yilan to support medical and nursing personnel.